LAST TRIVIA:
Fendered Forensics (or, can you tell from these wee slivers what sort of whole car we're looking at)?
a) ARNOLT BRISTOL BOLIDE (and if you don't know what that is, you're missing both a great car AND a great story!)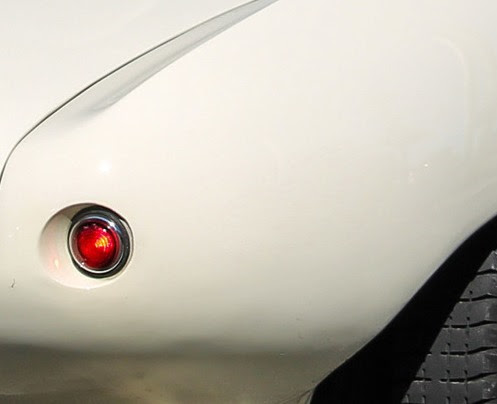 b) 1958 Oldsmobile 98, from the period when, as one responder noted, "GM was applying chrome with a trowel..."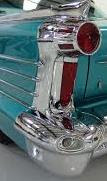 c) Singular and unique dashboard of a 1963 or '64 Corvair Monza Spyder. As my high school chum David Miller knows, the Spyder was TURBOCHARGED (it and the Olds Jetfire were the first two out of Detroit) and they were wonderful cars. I somehow goaded my dad into getting one (a '63) and that car taught me all about oversteer. It'd carry a double-date, too!
HISTORIC FACES: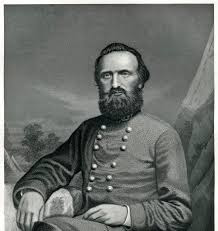 Who dis?
Renowned Confederate General Thomas Jonathan "Stonewall" Jackson, who might have made a big difference in the outcome of The Civil War had he not been shot by his own sentries at Chancellorsville.
INSIDER RACER SHIT (a whole alphabet's-worth):
THESE ARE THE CORNERS, NAME THE TRACK:
Turns out there are a few "other" corners with the same name, but below are the ones I intended
a) "The Uphill"
LIME ROCK PARK, CT.
b) "Deer's Leap"
DUNDROD (Northern Ireland) but also WESTWOOD in BC, Canada 
c) "The Kink" (bonus points if, like me, you've wrecked there. Points deducted (double) if you did it in somebody else's car...)
ROAD AMERICA, of course
d) "Moss Corner"
MOSPORT, Canada
e) "Hog Pen"
VIR (Virginia International Raceway)
f) "Puke Hollow"
LANGHORNE (Famous and Harrowing Dirt Oval in Pennsylvania)
g) "The Dip"
The "old" ROAD ATLANTA (before they cut its nuts off...) 
h) "The Festival Curves"
PIR (Portland International Raceway, Oregon)
i) "The Keyhole"
MID OHIO
j) "Dingle Dell"
BRANDS HATCH, UK
k) "The Corkscrew"
LAGUNA SECA, CA.
l) "Toe of The Boot"
WATKINS GLEN, NY
m) "Namerow"
MOUNT TREMBLANT, CDN (aka San Jovite)
n) "Eau Rouge"
SPA, BELGIUM
o) "Tetre Rouge"
LE MANS, FRANCE (sorry for the misspelling, but I don't write French)
p) "Madness"
MID OHIO esses (corners 6-7-8)
q) "Maggots"

(not the bug larva, BTW)
SILVERSTONE, UK (and here I actually LEARNED something...I always thought, in typical British fashion, that this corner was named after some "Lord Maggot" or "The Earl of Maggot" or somesuch. But NO! There actually is a maggot farm out there in the distance that raises maggots for fishermen. I think my notion has a lot more class, don't you? 
r) "Sunset Bend"
SEBRING, FLA (famous for having a hump like Richard III--which you simply CANNOT miss!--and you'll understand the name anytime you try to see your way in as sunset approaches...) 
s) "Clearways"
BRANDS HATCH, UK
t) "Barbeque Bend"
KYALAMI, SOUTH AFRICA
u) "The Monza Wall"
The late, lamented MEADOWDALE circuit in Carpentersville, IL, not far from Chicago (saw my first-ever sportycar race there)
v) "White House"
LE MANS, FRANCE (translation: "Maison Blanche")
w) "Oak Tree"
VIR, Virginia (and, yeah, the Oak Tree is gone now...sniff!)
x) "St. Mary's"
GOODWOOD, UK
y) "Thunder Valley"
ROAD AMERICA, WI (but there's also one at Mid Ohio)
z) "Cappy's Corner"
The old MARLBORO track in Maryland.
NEW TRIVIA: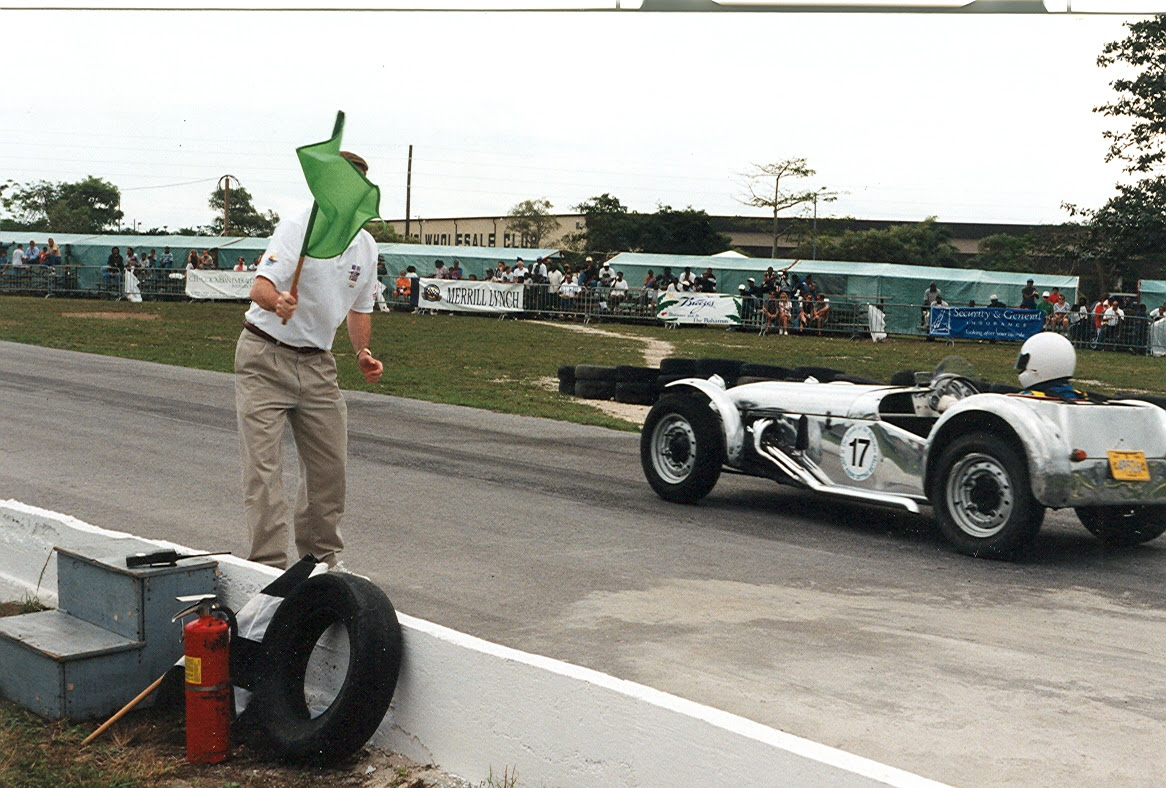 OK, what am I driving here? Tougher question: Where?
ESSAY QUESTION: What's wrong with this here photo: